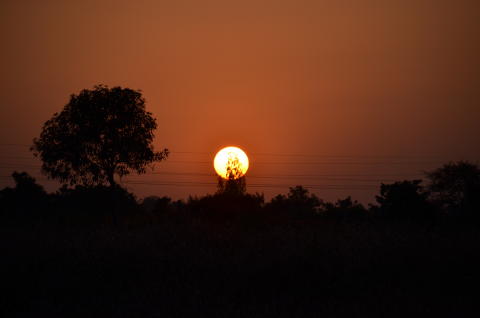 NaturePinks Natural Gardens are located in Nizampet mandal of Medak district in Telangana, around a hundred kilometers north of Hyderabad, and in Madanpuram mandal of Wanaparthy district in Telangana, around 130km south of Hyderabad.

The farms are owned and farmed for many years now by ourselves  - led by an M.Sc. (Agriculture) specializing in Agronomy (the science of cultivation) who has brought NaturePinks into existence after a 30+ year association with agriculture. Every single fruit and vegetable from our farms is carefully grown by ourselves and our dedicated staff on the farm. 
The soils in our farms are largely loamy and fertile, with gradations in sand and clay content across the farm. We have visitors in peacocks, a variety of other birds, wild boar and reptiles.
Our farms abut some large natural lakes in the villages. We have a few borewells that are the source of clean irrigation water; we do some rain water harvesting and continue to improve at it. 

We strive to produce healthy organic food that keeps us in the pink of health, in a sustainable manner that conserves and improves the soil, water and environment using the power of nature.
It is pertinent to mention that we also manage probably the largest open, free farming forum in India, FarmNest.com that helps farmers across the country to collaborate online.
Please read more about our farm philosophy and methods.